All sub-account campaigns will be automatically registered once the A2P Brand and Business Profile are registered.
There will be a
monthly charge
associated with it, i.e.,
at most $11.5 USD
based on the campaign use case. 💰
Mixed Low Cost Volume costs $1.65375 USD
, and we have mentioned that as recommended on the UI.🤫
Fill in all the required fields for Campaign Registration
Select the Campaign Use Case and enter a description.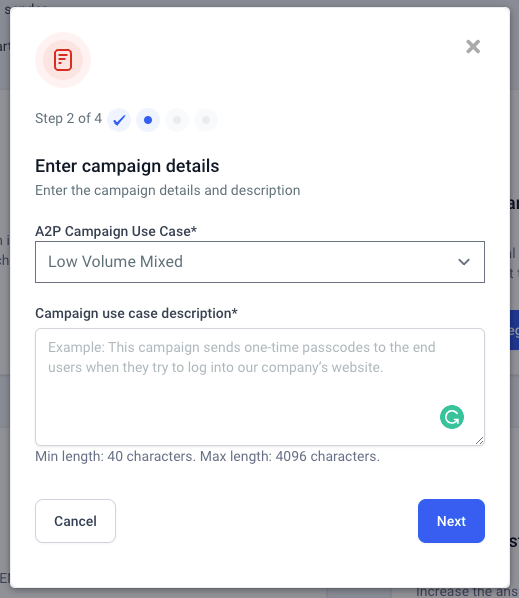 Provide Production Sample Messages and select if the hyperlink and phone number will be shown in the SMS.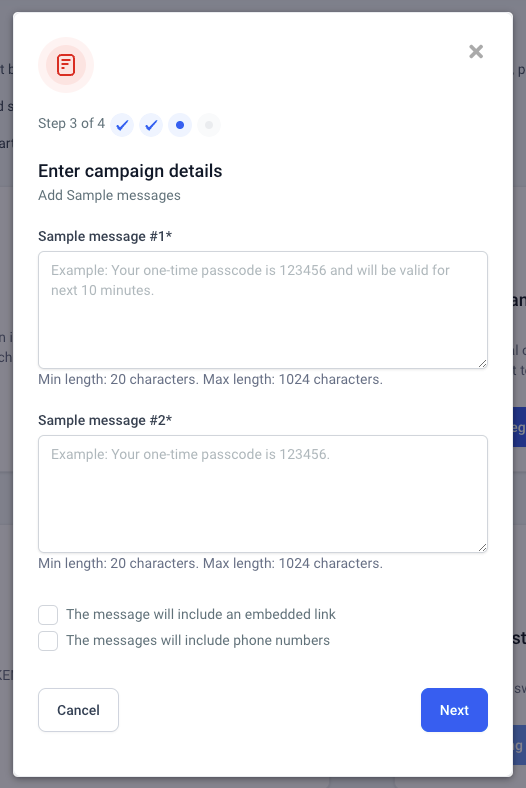 Provide details around en-user consents and opt-ins.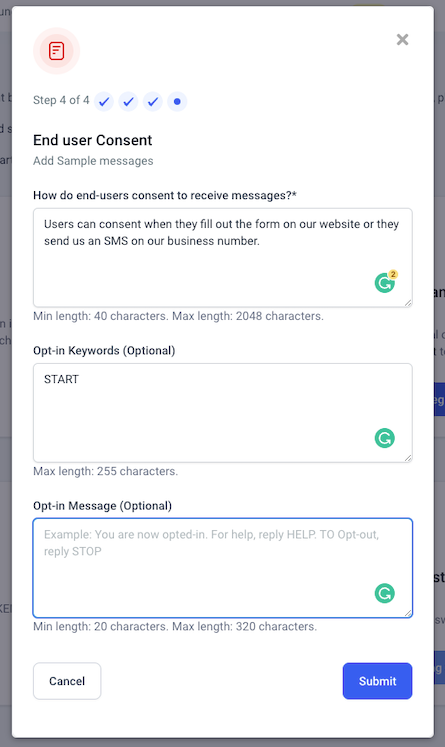 Once all the information is provided in the above steps. Data will be submitted for A2P Profile, Brand, and Campaign Registration and you would receive the success information.

We will automatically create the messaging service and link it to all the phone numbers available in the sub-account once the campaign is approved.
ℹ️ Explore more on the LC Phone System Trust Center
here
👈