A2P 10DLC refers to a system in the United States that allows businesses to send Application-to-Person (A2P) type messaging via standard 10-digit long code (10DLC) phone numbers.
After submitting their Business Profile, Agency and Sub-account admins will be
able to register their brand
for a one-time fee.
💰
Agency
will be charged
$4.2 USD
and the
Sub-account
will be charged
$4.41 USD
(enabled with re-billing to accommodate the transaction charges.)
How to Register your A2P Brand❓
Click on the "Start Registration" Button: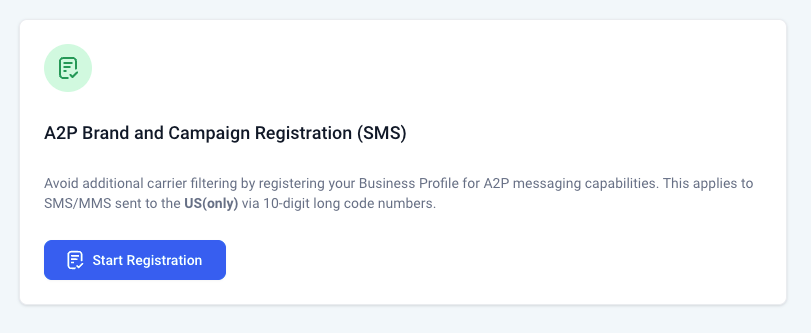 Check the brand registration details and click Next.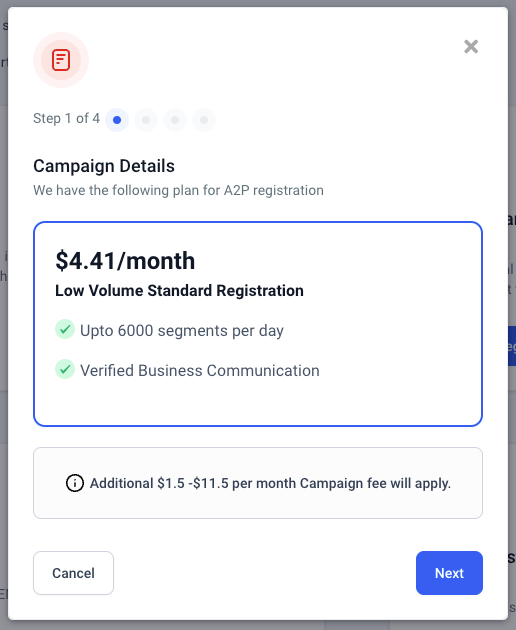 ℹ️ Explore more on the LC Phone System Trust Center
here
👈